From student engagement and virtual career fair solutions to employment reporting and alumni career services, GradLeaders offers a range of tools that can be used as a secondary resource alongside your current career services technology as well as a complete career center platform to help schools of all types manage their office's busy schedules, experiential learning programs and on-campus recruiting processes.
GradLeaders Career Center Platform
Manage your end-to-end career services and student recruitment process with a robust, configurable, school-branded platform used by 4-year universities, 2-year colleges, MBA programs, law schools, nursing schools, for-profit institutions, athletic programs, high schools, professional associations and alumni career services offices around the world.
Experiential Learning Software
Streamline your co-operative education or internship program from admissions to evaluations. Our comprehensive platform lets you easily track students and companies, automate approvals and surveys, and report on key metrics. GradLeaders offers unmatched customization, functionality, analytics, and customer service.
Virtual Career Fairs, Events + Advising
Streamline virtual career services and online recruiting events with our new fully-embedded web real-time communication tools including live video, SMS/MMS texting, and live chat between students, employers and staff for everything from advising and interviews to workshops and career fairs.
Job Board+
Give your job seekers immediate access to millions of current jobs and internships around the country plus innovative A.I. JobMatch™​ technology that instantly finds right-fit career paths for each unique job seeker.
---
Outcomes Survey + Reporting
Automate outcomes data collection and defend the value of the education you provide with The Outcomes Survey®! Save yourself time and increase knowledge rates with automated email campaigns, login-less step-by-step surveys, and easy-to-use reporting tools for accreditation, admissions recruiting, career advising and federal reporting.
Learn more about outcomes surveys and reporting
---
"We've been partnered with GradLeaders for nearly 25 years and have always had great support from their team. With GradLeaders, we've been able to reach out to employers and students to encourage them to engage through a school-branded platform where we are able to manage all aspects of our engineering cooperative education program. I think GradLeaders additionally, enables us to maintain a better partnership-oriented relationship with our individual employers. When students are interacting with those employers in our GradLeaders system, they're able to respond to opportunities that are being promoted directly to them, instead of competing with students all over the country like other platforms. So, from our perspective, GradLeaders enables a more focused engagement between the employer, our students, and our Tickle College of Engineering."
Todd Reeves, Director, Office of Engineering Professional Practice, University of Tennessee, Knoxville
---
Why GradLeaders?
More than just another job board, GradLeaders gives you complete control of your data while helping you prove the value you provide. With GradLeaders, you can offer your job-seeking students and alumni access to more opportunities and feature their profiles in front of more employers. Plus our white-labeled, school-branded technology makes sure you get the credit you deserve for helping your students and alumni find their dream jobs by allowing you to maintain your relationships with your closed network of employers.
---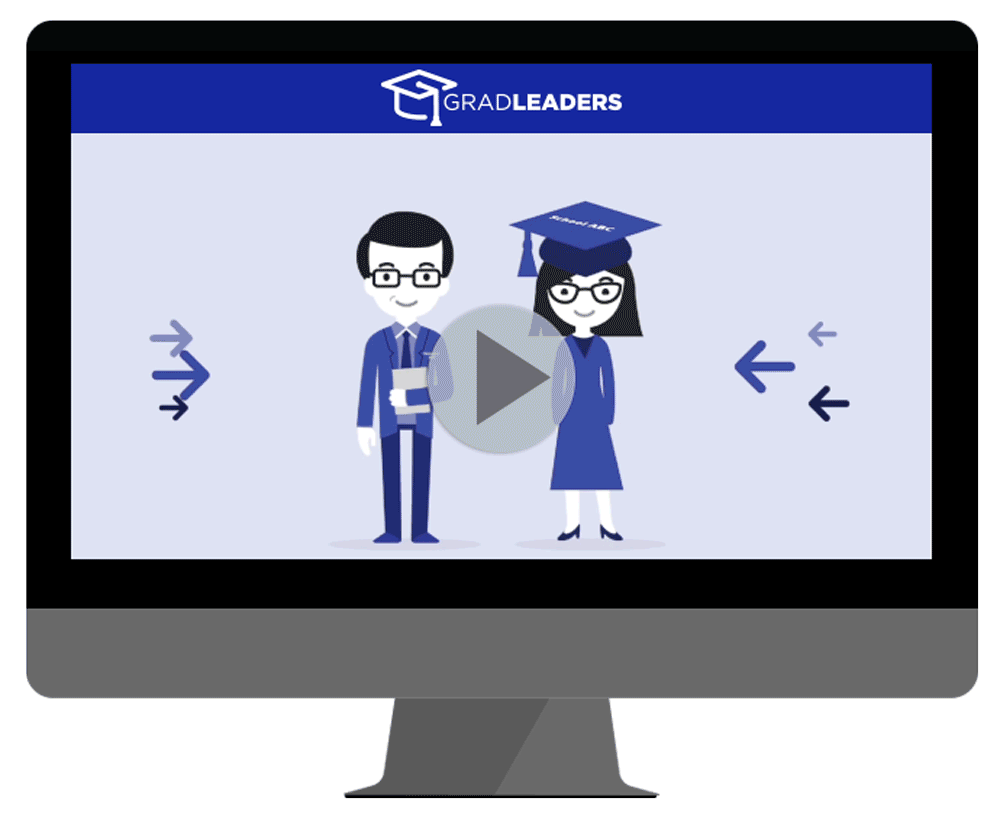 ---
Request a demo or more information