Robust, private label software configured to meet your specific career or workforce development program needs.
More than a job board, GradLeaders gives you all tools you need to better prepare your jobseekers for the workforce and realize desired outcomes.
Let us help you create more meaningful connections between your students and employers and give you complete control over the process, data and reporting.
---
Learn more about GradLeaders Career Center benefits
---
Who we serve
No school or career center is too big or small to take advantage of the world's leading career services management platform proven to maximize student engagement, increase office efficiency and drive employment outcomes. Various career development offices around the world have depended on GradLeaders to power their job boards, advising appointment schedules, employer relations CRM tracking, OCR events, co-op programs, and office automation needs, including career centers at: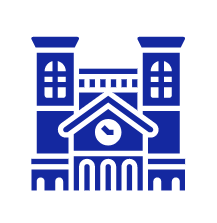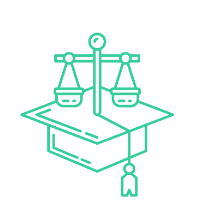 University-Wide or Decentralized Career Centers
We continue to expand our already robust software to serve the specific needs of undergraduate institutions, 4-year universities, liberal arts colleges, engineering programs, athletic departments, alumni career services, and every type of program across the globe
MBA and Specialty Masters Programs
Founded in 1987 to specifically serve the graduate school market, we've continued to evolve, offering professional development programs the most robust career management platform with advanced reporting capabilities, enterprise-level custom development and much more.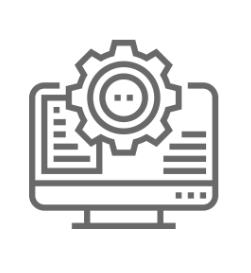 Community Colleges, Upskilling Academies, High Schools + Continuing Education
Our highly customizable solutions paired with our team of dedicated experts help career centers configure the platform to serve the unique needs of 2-year colleges, technical schools, skilled trade career centers, high schools and more.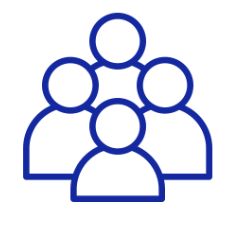 Consortiums, Diversity Organizations + Professional Associations
Whether you're looking to expand corporate partnerships, improve employment outcomes, or increase candidate membership, we're the only solution with a promise to deliver more of what's important to your specialty organization and its members.
---
"Our students, employers and staff benefit from the high level of customer service we receive from GradLeaders. Everyone we work with is responsive and willing to brainstorm along with us to land on the optimal solution for the task at hand.
As a fast-paced, high-volume Career Management Center we need our system to work as hard as we do. GradLeaders has enabled us to provide our team with real-time data for decision making via Looker. We have control over how this information is shared, either through an emailed report or dashboard. This has made our information sharing both efficient and effective.
Their team is comprised of experts that are invested in helping us leverage the system to achieve our goals. We consider their team an extension of our own."— Robyne Hart, Director of Operations, Career Management Center, Kellogg School of Management, Northwestern University
---
Request a demo or more information