Subscribe to receive customized career trends, news, research and advice for career/workforce development practitioners, job seekers and career navigators.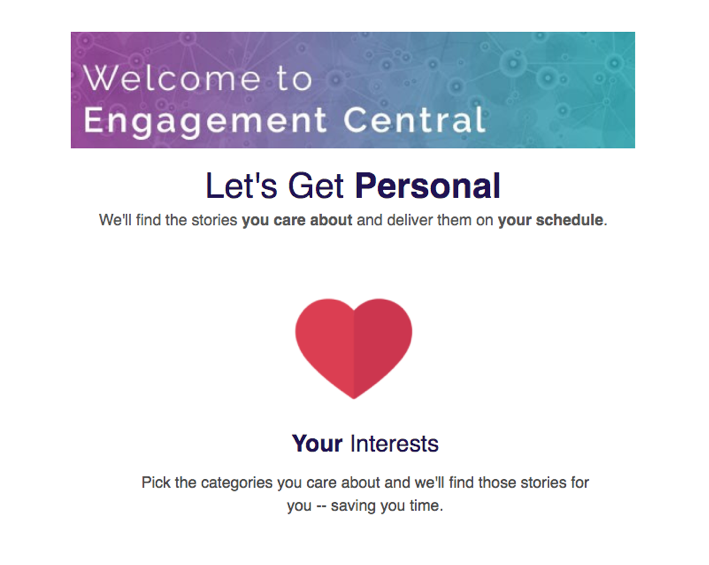 Take a moment and set your content preferences
Curated career content just for you!
We know you're busy and we value your time, so now you can access interesting articles, white papers, thought leadership, best practices, industry reports, technology updates, and upcoming events on a variety of industry topics including campus recruiting, career services, resume development, experiential learning, diversity & inclusion and more!
Once you sign up, be on the lookout for an email like this
<<<<<<<<<<